A bit of personal news: I am moving once again this weekend, this time to the Chicago area and with no intention of moving back to Miami (which is not the same thing as not going back for holidays and what not, most of my family is here, y'see…). With such an anticipated event as fully lifting off out of this city finally occurring, it marked an occasion to finally do something I've been often considering but never jumped on: a list of movies that I feel represent Miami as I've known it for most of my life.
The bad news is that… well… most of the movies set in Miami aren't shot in Miami (the city has particularly shown its ass with regards to film production incentives) and most of the movies shot in Miami… are not good. So I don't particularly take this to be an endorsement of all the movies in question and I'm going to be breaking this down into a few categories before I reach a top ten of my favorite cinematic representations of Miami as a city.
Movie I Definitely Feel I Should Have Seen Before Committing to This: Wild Things (1998, John McNaughton, USA)
From all the things I hear about it, it is the sort of tawdry that South Florida's public image is tailor-made for as well as being a pretty thorough look at the Coconut Grove and Key Biscayne area. But I ain't seen it, so I can't confirm that.
(Second place goes to Chef. And I do have to admit that despite him being a longtime son of Miami that also doubled as its criminal historian, I have not seen a single Billy Corben film).
Movie with a Frustrating Lack of Clarity to its Title: Miami Connection (1987, Richard Park & Y.K. Kim, USA)
Indeed, it breaks MY heart too when I have to explain to others that just because Miami is in the title doesn't mean it takes place in Miami – opening skyline and establishing shot with Coral Gables in neon lights aside – and that the "connection" is a drug source term. You don't see The French Connection being set in France (actually parts of it are set in France and parts of this movie are set in Miami but nothing shot in Miami).
The Usual Suspects That Don't Do It for Me:
Scarface (1983, Brian De Palma, USA)
For the blunt truth that the movie wasn't shot in Miami and maybe it's just me but it ALWAYS looked like Los Angeles-by-way-of-Miami to me. Sorry to all the 305-based lovers.
Miami Vice (2006, Michael Mann, USA & Germany)
Even outside of Miami friends who love this movie, this has been earning something of a reappraisal and I just don't get it. It's just too visually ugly for little payoff that I can't get into its representing of the city. It's clear between this movie and Collateral that Mann and Dion Beebe have more to give with Los Angeles' streets than Miami's.
Out of Sight (1996, Steven Soderbergh, USA)
The hardest to take out but I honestly only recognize like… one scene in Miami itself and the rest of it looks very much like Los Angeles. Feels like they gave more fidelity to Detroit as a city in the second half than Miami in the first half – though it was hot enough for regular summertime fare in Miami nights.
So Close but No Cigar – The Broward County Selections: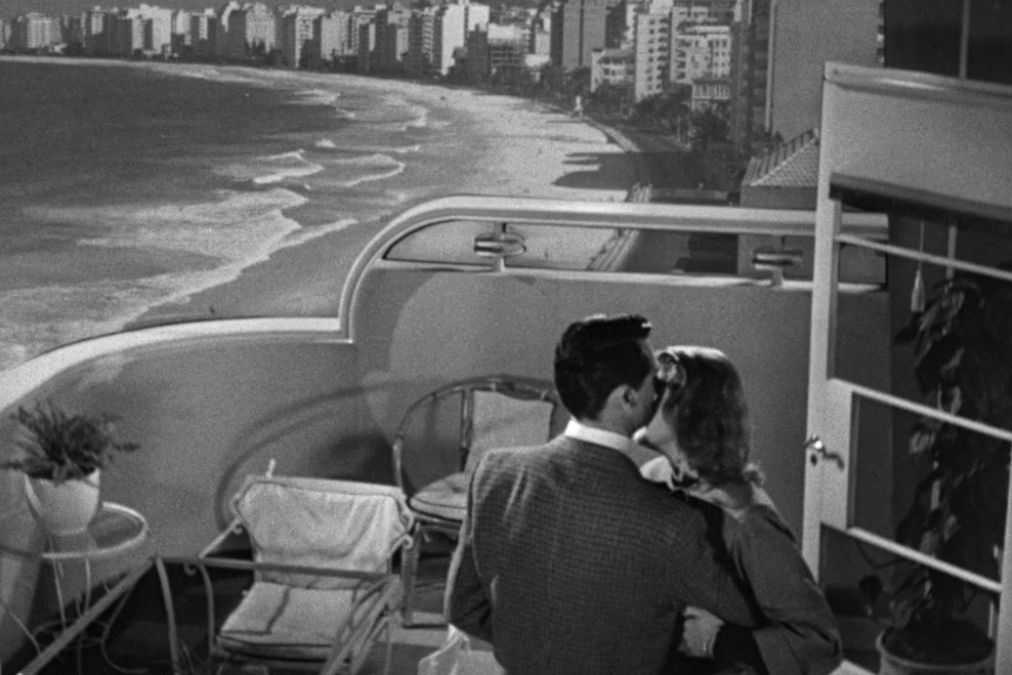 10. Notorious (1946, Alfred Hitchcock, USA) – It's Hitchcock so it's obviously a soundstage being rear projected, but it's rear projected with the most romantically deco look of Miami's beaches circa the 1940s when it felt most like a discovered escape. Perfect backdrop for a romance-turned-thriller.
9. Caddyshack (1980, Harold Ramis, USA) – A confession that is going to possibly get this list shouted at by anyone else in Miami – I'm including Broward-shot movies. Part of the metropolitan area so my conscience is… mostly clear. Anyway, try as Ramis did to make it look like a Midwestern setting, it was impossible not to recognize the extremely bright hot Ft. Lauderdale grass and the flopsweat that all the privileged snobs of the numerous gold courses and yacht clubs would take so that I took extra heart to watching them made the butt of a million jokes as a teenager. Key Biscayne doesn't look like a Great Lake on the water, it looks like Key Biscayne.
8. Body Heat (1981, Lawrence Kasdan, USA) – The other Broward movie I worked in (and to be clear, I'm very fond of both and would have them much much higher if they weren't Broward). Particularly the way that Kasdan and company use Miami as the heated wet beach backdrop for some extremely steamy material that visually lends the outrageous sweltering sexy stickiness of the premise and its characters. Probably the best usage of the Miami area, Dade-County or not, but I am a man of my principles.
7. The Transporter 2 (2005, Louis Letterier, France) – A lot of it specifically on the merit of its car chase sequences. Virtually none of which provides much fidelity to the geography of the city itself but much of it taking enough time to capture the ridiculous boxy angles of the streets of South Beach and the perpetual state of construction for like every five buildings in certain places – almost certainly set to be another fucking parking garage.
6. The Bad Boys trilogy (1995-2020, Michael Bay/Ardi El Arbi & Billal Fallah, USA) – The latter of these is the least deserving – shot mostly in Atlanta – but any movie that takes care to include Mac's Deuce Club or Calle Ocho deserves to be considered. As for the first two, they aren't necessarily the worst movies on this list (ok maybe Bad Boys II is), but you can definitely tell that Michael Bay is a Miami resident at heart who was specifically seduced by the imagery of the city, trying to catch THIS landmark and THAT landmark simply because he has the money to act like he owns the place. Where else would a man pretend that a pair of cops could afford a high rise in Brickell or a house on Sunset Island. On a cop's fucking salary. This is high-imagination luxury porn on the beach.
(I will humbly confess that the extended car chase on the MacArthur Causeway with the flipping cars is possibly my favorite setpiece in all of Michael Bay's filmography).
5. Moonlight (2016, Barry Jenkins, USA) – Sure, I still hold angrily towards its depiction of a magical transit system that could definitely take Chiron from Liberty City to South Beach without any issue and I do hold that James Laxton's color work does try to aestheticize Liberty Square in a way that I don't find very interesting, but it's a story told from the perspectives of two inhabitants of Liberty City – director/co-writer Jenkins and co-writer Tarell Alvin McCraney. They're so clear-eyed about the state of the community and its isolation while recognizing what about it would repress or enable or nourish personalities like Little, Chiron, or Black's in quiet ways, the sort of manner that comes from a life lived in these walls recognizing the good and bad they brought out of it. Overall, it illuminates what is a near-invisible side of Miami to most that it feels essential an entry on this list.
4. Step Up Revolution (2012, Scott Speer, USA) – If you have to ask me if I believe the loud dance movie about flash mobs in Miami that is part of a franchise that remains one of my deepest guilty pleasures represents to me the vibrancy and obnoxiousness of Miami in balanced measures… you'll never know me.
3. Invasion U.S.A. (1985, Joseph Zito, USA) – Speaking of deep guilty pleasures for yours truly… Miami Connection's disqualification can be forgiven when I am able to include a Chuck Norris vehicle produced by Cannon Films. The excellent excessive 80s action movie would have to spill over beautifully in Miami (too bad it didn't work out as well in Band of the Hand) where we get streets filled with tanks and shootouts in Dadeland Mall playing out like my childhood daydreams of being a badass while destroying the city as collateral damage.
2. River of Grass (1994, Kelly Reichardt, USA) – I'm possibly going to jump on a Reichardt retrospective for First Cow if I have time later this year, so excuse me if I try to restrain myself but what really impresses me about River of Grass is how it sees Miami's highways the same manner that I did – a tangle of manmade constructs imposing on fields of green and brown, far from the famous blue of the East Coast and driving us deeper and deeper into an isolated grassy wetland border away from cities and people that honestly make me feel me more isolated than when I drive for 3 or 4 hours through I-75 to Tampa or Sarasota. Wisely, Reichardt never came back to Miami once she bounced after this film (I remember a local screening of this movie's new restoration that she couldn't even be convinced to attend) but I'm glad she had one chance to treat this city the same way she treats Portland on the screen.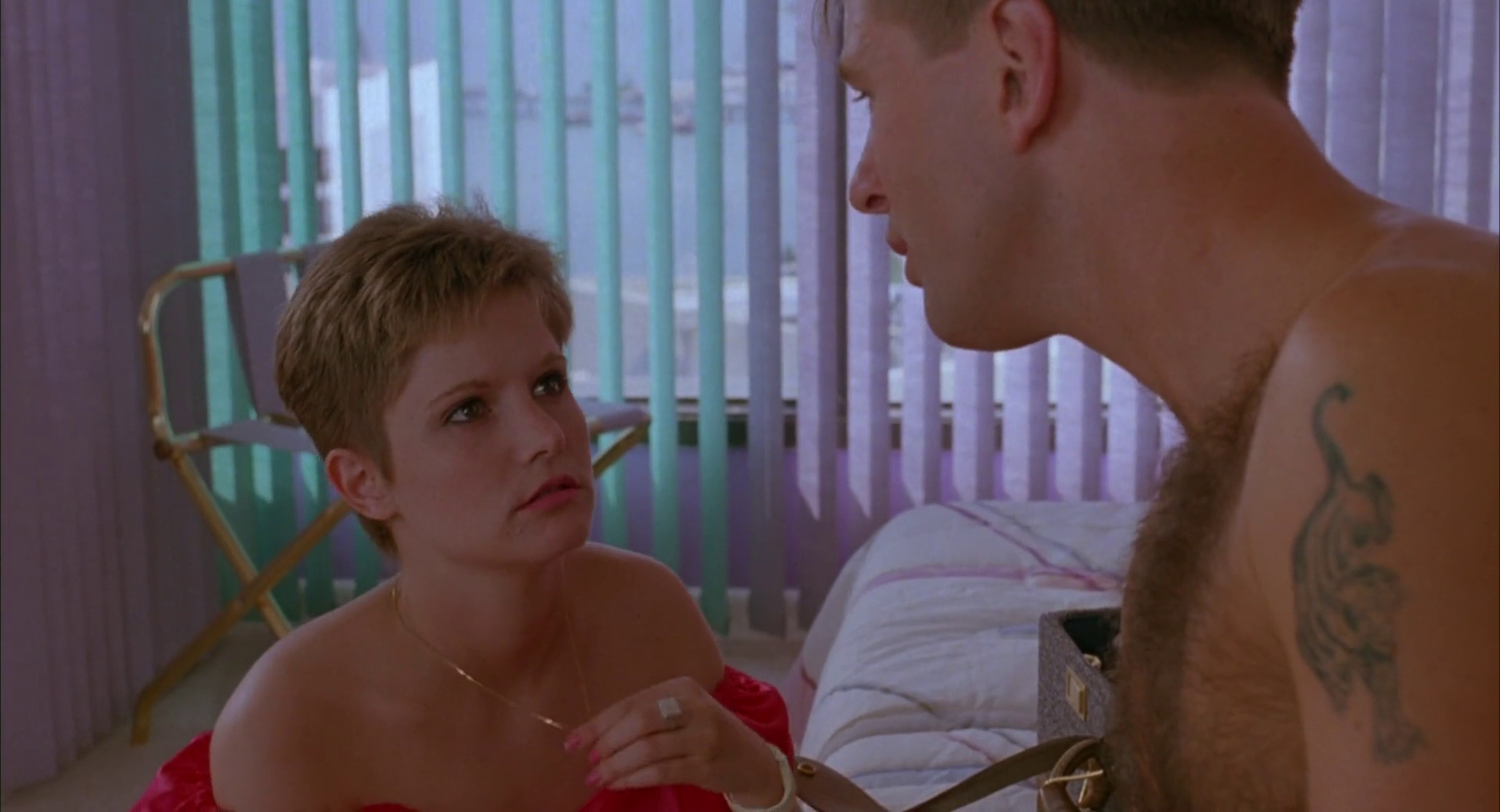 Miami Blues (1990, George Armitage, USA) – 7 years before he ended up making a movie about a sociopath trying to deal with life in Grosse Point, Armitage provided a movie about a sociopath trying to deal with life in Miami and… I feel very seen. First off by how Tak Fujimoto's cinematography lives up to the "Blues" in the title by visually overt ways, by the manner in which the movie captures the most boring and suburban side of Miami (I believe it's the only movie besides Invasion USA's Dadeland sequence to be shot in Kendall), and how it is impossible to bring a façade of stable domesticity even if you're not a hair-trigger murderer. Alec Baldwin and Fred Ward each represent a different side of my exasperation with this city and its pressures. I take it be a point of great faith that it's a movie produced by Jonathan Demme and based on a book by Charles Willeford, two former Miamians that totally get it to those who aren't beach bums and just trying to find one of these ugly colored concrete blocks with four walls to fall asleep in.
BONUS LIST OF THREE PLACES I'VE PREVIOUSLY LIVED (with no further text, I'm just gonna give the titles 'cause I'm tired):
Best representation of Algiers in the movies: Z (1969, Costas-Gavras, Greece/Algeria) and The Battle of Algiers (1965, Gillo Pontecorvo, Italy/Algeria)
Best representation of Phoenix in the movies: Raising Arizona (1987, Joel & Ethan Coen, USA) and Bill & Ted's Excellent Adventure (1989, Stephen Herek, USA) (I would also like to shout out my friends involved with Car Dogs and with Running Wild Films)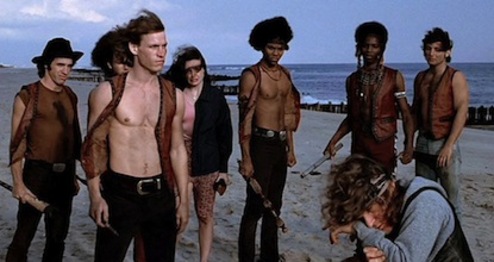 10 Favorite Representations of New York City:
10. Serpico (1973, Sidney Lumet, USA)
9. The Taking of Pelham One Two Three (1974, Joseph Sargent, USA)
8. The Last Dragon (1985, Michael Schulz, USA)
7. Dog Day Afternoon (1975, Sidney Lumet, USA)
6. Man Push Cart (2005, Ramin Bahrani, USA)
5. The Clock (1945, Vincente Minnelli, USA)
4. Manhattan (1979, Woody Allen, USA)
3. The French Connection (1971, William Friedkin, USA)
2. Do the Right Thing (1989, Spike Lee, USA)
1. The Warriors (1979, Walter Hill, USA)
(With a glorified honorable mention to The Squid and the Whale, After Hours, John Wick, Goodfellas, Sweet Smell of Success, God Told Me To, and The Godfather I & II)
And off I go to Chicago, Happy Travels!