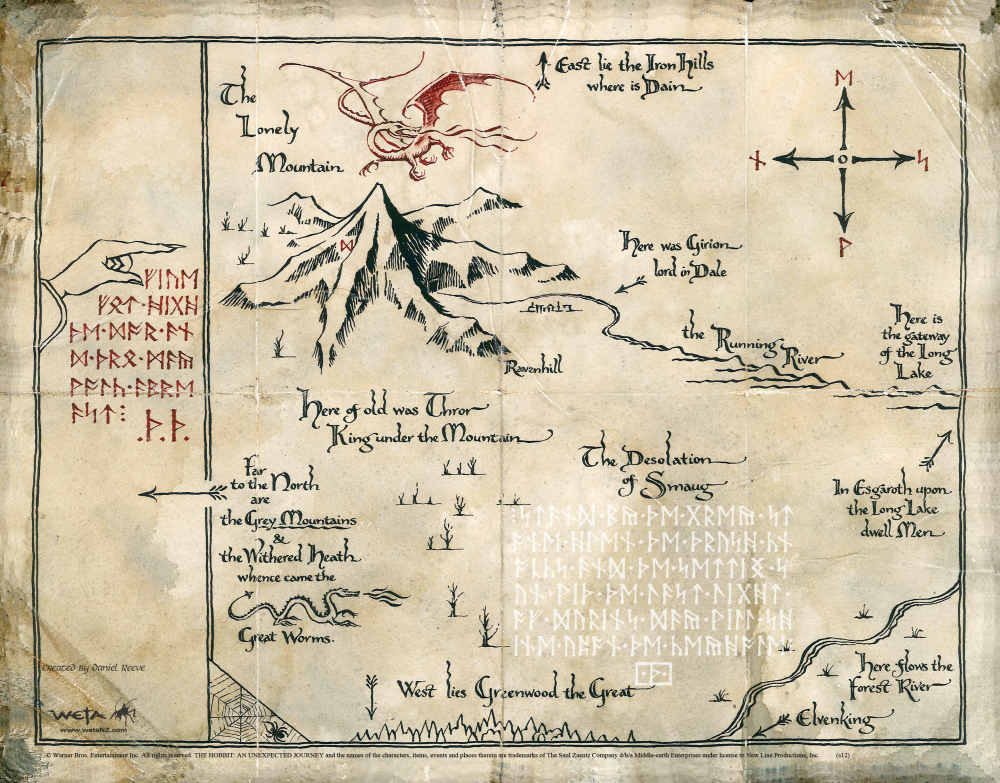 Belated Happy New Year round Motorbreath parts. I've been taking it easy for the past week or so staying with a relative in an apartment without a tv and whose work desk does not feel as intimately familiar and comfortable to me as the one at home in Chicago for me. But I am currently sitting at the airport preparing to go back home sweet home and in turn have a couple of writing plans I've had simmering in my brain for quite a minute. A bit too many, it would appear so I'm not about to pretend my lazy ass is ready to complete all of them sumbitches. So there's a couple that are definitely set in stone for me and a couple that I want to leave up to the tenor of my friends and readers as stuff that they might be interested in looking at the headlines for and then abandoning after half a read. Below I boldly elaborate on some of the writing I'm hoping to do round these parts through the upcoming year.
Definitely next on the plate is a dual review of Avatar and Avatar: The Way of Water (the former may post later tonight), but I'm wondering if that would be an opportune moment to review the full list of movies that at one point were the recorded highest-grossing picture of the year (un-adjusted for inflation): The Birth of a Nation, Jaws, Star Wars, and E.T. the Extra-Terrestrial were already reviewed so those'll be off the table and what's left to fill that out is Gone with the Wind, The Sound of Music, The Godfather, Jurassic Park, Titanic, Avatar, and Avengers: Endgame (assuming The Way of Water doesn't take the top spot by the end of its theatrical run, which is a likely possibility).
Also a certainty on account of how much I really want to do this – I was hoping to begin this with Memoria but that half-written review is still on draft – I will be going backwards chronologically with every movie I consider a five-star masterpiece and giving it a review. First up on this review will be what is currently my pick for best movie of 2022, so y'all can brace for when that list happens.
I think I'm a bit too burnt out of Friday the 13th to do a full retrospective on that series (I have a specific intended date in the distant future – not this year – to begin maybe a Friday the 13th/Nightmare on Elm Street dual tackle), BUT you can expect a fun list on the series on the occasion of the first Friday the 13th of the year.
It looks like I'm returning to Chicago from my holiday trip at a moment where the winter is a bit uneventful – after my initial flight out was delayed by a snowstorm – but once the snow comes back with a vengeance proper and I'm there to see it: I have a couple of my favorite portrayals of snow in film that I want to give their proper due with reviews. One of them happens to be a horror remake with its own horror prequel, so I'm likely to throw in the original and prequel to round it out to three. The other… well, we'll see below…
Now here's where we get to the stuff I'll leave to how people seem to be responding to the idea:
This probably would have been more ceremonious to begin yesterday on the birthday of Miyazaki Hayao but it's only today that I am returning to Chicago and therefore will have access to my blu-rays including Future Boy Conan: In anticipation of How Do You Live? coming out later this year – potentially Miyazaki's final word – I would like to do a bit of double duty… what will start as a retrospective on Miyazaki's directorial career will in turn transform around Nausicaa to a retrospective on all major Studio Ghibli film productions (I'll be including The Red Turtle when I say "major", but not ie. Recess: School's Out). Obviously the sole exceptions to those are the Ghibli films directed by the late great Takahata Isao since that's already covered, though I may think about throwing in his pre-Ghibli works.
Speaking of anime filmmakers, 2023 will see the year when the late Kon Satoshi would have seen the age of 80. That's only a pretext for how I've been looking for an excuse to review his full canon, given how ostensibly undemanding you'd think four features, a tv show, and a short would be (and yet look how long I took to do that for Takahata Isao). Still such an outrageously small body of work almost entirely made up of masterworks of animation make it look really insistent for me to do a Kon retrospective.
One of those favorite portrayals of snow in movies I'm being coy about not naming is in fact the work of my favorite living filmmaker(s) and with 19 released features directed by them either together or separately (a 20th is due for this year after a festival premiere last year), absolutely all of them fascinating in one way or another, and absolutely none of them having been reviewed by me, I figure it would hurt to suggest a surprise retro for them.
Just for the sake of it, I'd like to tackle any movie I caught in theaters in high-frame rate while the experiences are still fresh in my weirdly good memory: The Hobbit: An Unexpected Journey, Gemini Man, and Avatar: The Way of Water (my apologies to Billy Lynn's Long Halftime Walk, it appears I left New York City – the only place where it was possible to see it the way it was intended on release – at the wrong point and now it's unlikely I'll ever watch it without the opportunity of 120 fps 3D).
In addition to that, the much longer list of any movie I caught in IMAX since theaters re-opened in 2020: Tenet, Jaws, and E.T. the Exterrestrial are already accounted for but that leaves Dune, Ghost in the Shell, Moonfall, Top Gun: Maverick, Avatar, and Avatar: The Way of Water.
It is officially the 100th anniversary of the Walt Disney Animation Studios. And I'm marking that ceremony by watching a little of the early pre-Silly Symphonies shorts before I jump right into the full corpus of their Silly Symphones. I am not insane enough to suggest I would review every single one of those shorts beyond the customary letterboxd log (…yet) BUT! once I get to their feature films… it's been a long intended run of writing for me to do and I figure there's no better time to get it done: all 61 features leading up to this year's Wish, plus I'll throw in the 4 short segments originally intended for the cancelled Fantasia 2006.
With the recent news dropping in and out about the shaking up and dismissals of DCEU creatives after James Gunn and Peter Safran have been made the new heads of DC Studios, it's looking very likely that the DCEU as it began in 2016 (Man of Steel don't really count) shall no longer be. I don't have nearly as pessimistic an attitude on this as some of the most annoying parts of the internet and it seems an inevitability given how little success that franchise had financially (Aquaman aside), but I do have a not-small amount of sadness as it seemed to eschew the forced-interconnectivity of most cinematic universes and the movies were almost always interesting – the more unwieldy, the better. With that, I suppose it's time to finally fill in my gaps for the DCEU in anticipation of what look like the final movies coming out this year: the Snyder trilogy – Man of Steel, Batman v. Superman, and the Snydercut – are all covered along with the first Wonder Woman. The first Suicide Squad got reviewed back in 2016 but that shit is unreadable, so I'd like a chance to rewrite that one and in turn kick-start what will be followed up with Justice League (that is the original theatrical released version that has since been understood as belonging to Joss Whedon in spite of being credited to Snyder), Aquaman, Shazam!, Birds of Prey, Wonder Woman 1984, The Suicide Squad, Black Adam, and then the four upcoming theatrical releases that are likely to be the final DCEU works. I'm also willing to plan a heist with the appropriate motley crew for the shelved Batgirl, but let me keep my ambitions low right now.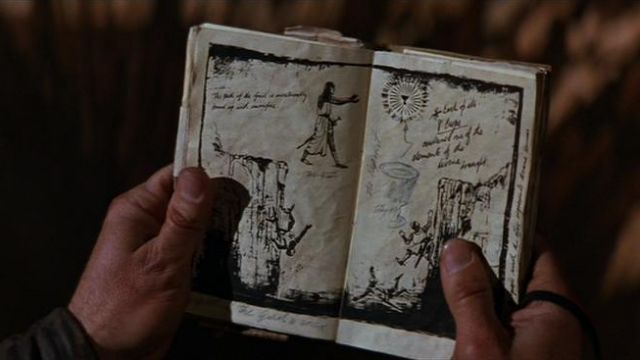 Anyway, as I run through them motherfuckers, there's a bit of miscellanea gap-filling that may happen. In order of likelihood of happening:
– Top Gun in tandem with Top Gun: Maverick
– Completing the Indiana Jones series (after writing two posts for Raiders) for the momentous occasion of a fifth Indy picture that's definitely going to be the first bad one.
– The notorious 1993 Super Mario Bros. in expectation of that upcoming animated movie.
– With Ghost in the Shell, throw in not only the sequel and remake but also Ninja Scroll to wrap up the "mature anime Western breakouts" that started with Akira. Also maybe Angel's Egg, just 'cause
– Robert Eggers' three features – The Witch, The Lighthouse, The Northman – just 'cause.
– Assorted 2022 releases I loved.
– Wes Anderson retrospective in anticipation of his two upcoming movies.
– The first two Magic Mike movies in anticipation of Magic Mike's Last Dance
– The full Conjuringverse in expectation of The Nun 2
– At least the first two Creed movies – if not the full Rocky franchise – in expectation of Creed III
– Scream franchise to get them out of the way before the 6th movie drops.
– The remaining Insidious movies preceding the already reviewed The Last Key in expectation of Fear the Dark.
– Taika Waititi feature film retrospective in advance of the much delayed Next Goal Wins to remind me of back when I loved him and map out his fall from grace.
– Mission: Impossible series in anticipation of Dead Reckoning – Part One (which I feel I could procrastinate since… we definitely have a Part Two coming)
– James Cameron full feature filmography (I feel like I could procrastinate this 'til at least the release of Avatar 3 in 2024, which might even give me space to include his produced films like Point Break and Alita: Battle Angel)
– Wrap up those Ghostbusters movies I didn't review after the first one since a sequel to Afterlife is slated for this year (and fucking why?)
– Any Star Wars feature films I have not yet reviewed ever since Disney murdered that franchise so hard they transformed it into a fucking tv franchise.
– The full Jurassic Park franchise so I never have to watch those sequels again.
– The full Godfather trilogy
– The full Jaws franchise
– Fill up those MCU gaps ever since I stopped post-Avengers: Infinity War ruining my will to live.

Don't hold your breath on these, especially the lower they're listed on this post but it's nice to have everything I want to do with this fucking blog staring at me so intimidatingly.
/