There is a claim amongst those who have chosen to go to the cinema to see Christopher Nolan's latest film Tenet* that it is way too confusing. I get where the attitude is coming from too, since Nolan's script is basically filled with the continuous dumps of exposition that have made him a notorious storyteller but particularly the stuff focusing on its central conceit is delivered in labyrinthine convolutions that even our Protagonist (John David Washington) needs a minute to digest and calibrate to, something sadly prevented on account of Tenet's notoriously poor dialogue sound-mixing**. And speaking of our unnamed Protagonist, the manner in which character or story feels more thin and obligatory than anywhere else in Nolan's career probably just made viewers feel like it wasn't worth the work of sorting out that dense stuff.
But, also I don't really care.
Which is not the same thing as saying that Nolan doesn't care since I'd claim elements regarding the character of Kat (Elizabeth Debicki) and certain reveals come from a place that assumes we have more connection to the characters than I think it accomplishes. But I do think it's clear that Nolan just wanted most of the story material to act as stakes or pretext to what he's really trying to play with.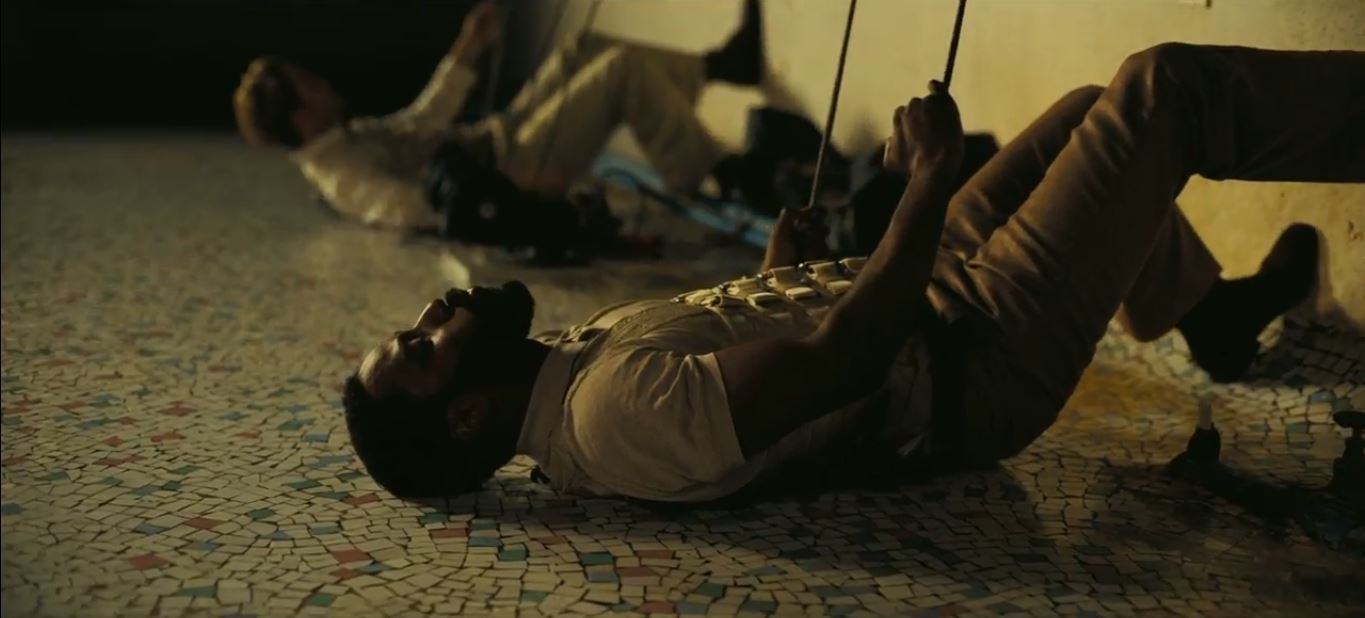 And what he's ostensibly supposed to be playing with is time, but what I feel like Tenet is REALLY playing with… something that made it an absolute blast for me and an incredibly swift 2 1/2 hours in the theater… is momentum. Pure forward momentum, with editor Jennifer Lame throwing us right into the first action setpiece to heart-pounding bass rhythm of Ludwig Göransson's phenemonal score – both replacing Nolan's long-time collaborators Lee Smith and Hans Zimmer for the first time and making their mark from the first frame. The thrust of Tenet's pacing is a thing of which it shares with the best 21st Century action films***, but what I really think Tenet shares most of its M.O. with is The Terminator. That movie – possibly the best action movie of all time – finds a way to keep running forward with its characters while still consistently and regularly dropping new bits of information to deepen what originally began as just as an interminable chase.
Tenet isn't a chase, though, it is a globe-trotting espionage tale. It is basically Nolan's attempt at his own science-fiction James Bond picture with areas of luxury porn and villain lairs. Washington proves to be suave and relaxed enough to fill that sardonic secret agent type while still finding room to respond in emotionally plausible ways as he learns more about Kat or his partner Neil (Robert Pattinson, likewise relaxed in a proper sloppy way). It even gladly gives Kenneth Branagh the easiest opportunity to ham up a Russian accent for the sake of cartoonish Bond villain bombast.
And it's probably here that I confess that my hesitance to sum up the plot is based on wanting to give as little of the twisty plot away as possible since the whiplash of those reveals is part of what launches us just be another of Tenet's a plentiful popcorn setpieces of varying scale. Suffice it to say that the Protagonist learns of an eponymous organization that deals with time travel and a potentially devastating future and the movie follows his investigation into the organization while learning firsthand of the method of time travel: objects are inverted in their entropy to a point that they experience the same linear time but in the opposite direction from us. So it looks to the eye (camera or otherwise) like the subject is moving backwards, whether falling up into a hand or being fired into a gun.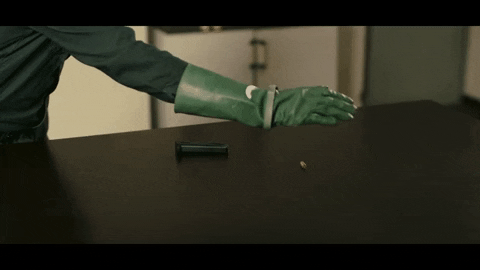 Essentially, the camera trick that this conceit recruits into being the star of the film is the oldest in the book: running film backwards (and while I doubt that they actually performed this manually as that is maniacal in the 21st Century, I expect that celluloid purist Nolan and cinematographer Hoyte van Hoytema felt further kindred to that trick by shooting in 70mm IMAX). Here is where it is most impressive that Nolan and Lame are able to make Tenet as a film feel like it's driving down its path without stopping even in the moments where the sudden change to backwards movement should feel like a gear shift. Van Hoytema maintains the same sleekness with the reversed elements in any given shot as the forwarded elements and the cleanliness of combining the two is completely exciting to experience, particularly in action sequences where we are taken by surprise with what is reverted while Lame just clips each shot ever so slightly so that the abruptness of a cut makes us consistently feel disarmed without losing coordination with the pieces of a sequence.
That latter part is particularly most admirable of Lame's involvement and one of the most underrated things I find about Tenet and probably the biggest reason I wasn't bothered by the lack of clarity with regards to the why or how is its clarity regarding what's happening in a moment-by-moment sense. For one thing, halfway through the film we are introduced to a color-coding with red and blue in a subtle moment regarding what state certain characters are in during a particular moment and this is later given an overt reminder with a specific lighting of an industrial set. For another, Göransson gladly utilises backmasking in moments where the Protagonist or Neil (and thereby we as an audience) are meant to be experiencing the inversion ourselves, giving us an aural experience that matches the visuals of a world moving the opposite way as us, while still maintaining a steady bass beat all throughout to keep us drawn in (I imagine that this comes particularly from Göransson's background as a hip hop producer and man does it result in possibly the best score for a Nolan movie to date).
None of this negates how obstructive the dialogue mixing is, particularly when I mentioned above that consistent reveals feel just as much a part of the momentum as the action itself. But I definitely found myself catching up to each moment with enough focus. "Don't try to understand it. Feel it." is the button to one of our central exposition scenes and I have to say that that philosophy worked well for me watching Tenet. It is like most other Nolan pictures in that if you stop to give it too much thought and it will eventually fall apart (this is even true of his most-acclaimed picture, The Dark Knight). But if you are willing to just pay attention and get ahold of what's going, you will have good time just swaying with every swing that it throws you on. If you're not down with that, well then you may as well be playing the movie backwards.
*Which to those who have decided not to go to a movie theater, my due respect to you. I understand it is a theater-by-theater case regarding the measures taken while we're still in the middle of the COVID-19 pandemic but the theater I went to (which I will not name) did not feel as safe as I'd hoped and I don't think there's another release coming that I intend to go to a cinema to watch for the next several months. I had a great time as the review should indicate, but I am conflicted about my act and will not be recommending anyone to go to a movie theater as long as COVID is active in their area.
**Nolan has claimed that this is deliberate to add subterfuge and confusion. I honestly find that kind of shitty.
***Mad Max: Fury Road, Mission: Impossible – Fallout, and John Wick: Chapter 3 – Parabellum are the ones that I think of when I say that, none of which Tenet is even close to the level of, I am sorry to say but not too sorry.